PFA Needle Valve - PNV



PFA needle valve PNV series are designed for high purity, corrosion resistant applications such as semiconductors, pharmaceuticals, fine chemicals, etc. The PNV Series uses an integrated PFA stem, handle and body. Accessories are moulded from precision moulds to ensure more precise flow regulation and control for our needle valves. Flared connectors are used at both ends for both metric and British piping.
Features:
High purity and corrosion resistance (full PFA material for liquid-receiving part)
Integrated valve stem with high strength and safety factor
Compact shape, no space, easy to install
Stem control, strong maneuverability, easy flow control
Baffle nut for panel mounting
Connection Size: 1/4", 3/8", 1/2"
Maximum media temperature: 120 ℃
Ambient temperature: 17 - 66 ℃
Maximum operating pressure: 7Bar
Note: When using at a higher temperature, the applicable pressure is shown in the right figure.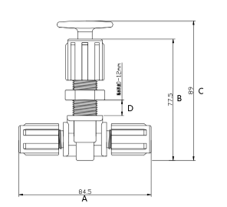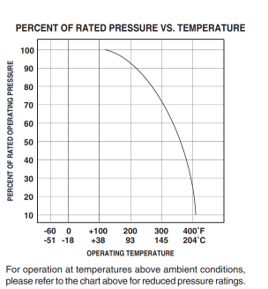 Part No.

Tube OD

Material

A

B

C

D

( mm )

( mm )

( mm )

( mm )

PNV0041

1/4"

PFA

84.5

77.5

89

0-12